Mass Portfolio Composition Import
1) Prepare a file with your data
This file needs to be a *.xlsx file and it should only contain dates and columns with your fund´s data.
We highly recommend to start with downloading a sample file from Topsheets.
When you open the file, it looks as on the image below. Please leave the first column as it is (see all available fields).
Adjust dates in the second column according to your needs or remove the column. Please note that in some cases (e. g. market cap allocation values) the date column has to be removed otherwise the values are imported as historical and do not show up.
Third and fourth column represent two separate portfolios. You can add as many columns as you wish. Just keep in mind that every column (portfolio) must have a unique title (e.g. ProgramCode1, ProgramCode2 etc.). Please note, that the program code must not be longer than 20 characters. These codes will be linked to funds in the next step.

2) Add codes to your programs (funds)
Select an investment program in the left menu and then in the right menu go to Program Terms / Program Name
Add codes (unique titles) to your programs.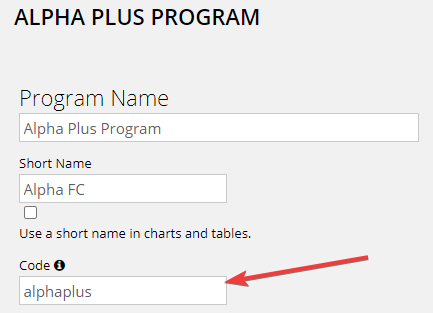 3) Upload your file
Go to Company Profile / Mass Imports and click "Mass Portfolio Composition Import" (see picture below).
Select a file and click save.