Use ETFs or Stocks as Benchmarks in Your Performance Reports
Monday, February 25, 2019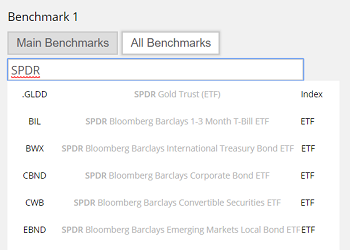 You can now use exchange-traded funds, mutual funds, or stocks as benchmarks in your fund factsheets. Choose from thousands of securities updated automatically on a daily basis.
Reliable source of information
Benchmarks are up-to-date and with a full performance history.
Charts and statistics will automatically adjust to the chosen benchmark.
Create a custom benchmark
If you can't find the desired index or one that suits your needs, you can create a custom benchmark and upload its returns. Then you can add custom benchmark to your tearsheet and charts and statistics will adjust automatically.
Find Benchmark for My Fund