Quickly & Easily Edit Content in Your Factsheets
Wednesday, December 5, 2018
We deal with various client requests on a daily basis, so we are well aware that the more you can customize your
fund factsheets
the better. Today we would like to present another feature which is aiming to give our clients more control over what is displayed in their
tearsheets
.
New icons = new editing options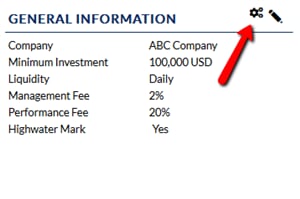 You might have noticed that when you preview your report, there are small black icons present in the top right corner of each section. Both of these icons allow you to customize the sections. We have talked about the pen icon in one of the
previous articles
so lets focus on the settings icon (cogwheels).
Clicking on this icon opens a settings dialog where you can select what items are displayed in this particular section of your factsheet.
Would you like
different statistics
displayed in the risk statistics table? Or would you like to
alter information
in the general information table? Simply click the settings icon and select which items are shown.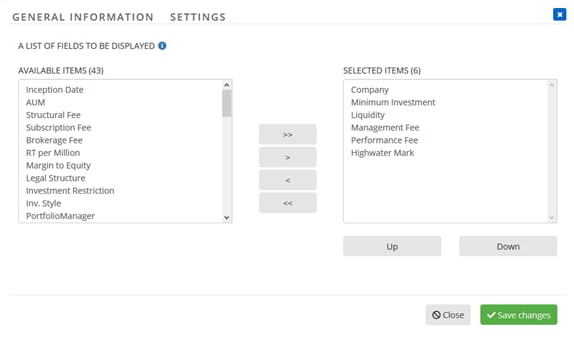 You can also change the number of benchmarks being displayed in charts. And there is even more in tables - set calculation methods, show additional columns or time periods and adjust other settings such as the color of negative numbers, order of rows and so on.

The number of options available may be a bit different from one section to another, so we suggest that you try them all.
Create a Fund Factsheet