Easily Manage Users on your Client Portal
Wednesday, February 6, 2019
Topsheets is not merely a tool for
fund factsheet production
. It also offers fully customized and
password-protected client portal
which helps administrators to link individual clients to their strategies and portfolios.
Recently, the user management has been enhanced a little. If you are interested what is going on, then keep on reading.
New features for administrators
Administrators can easily create new users and assign them roles (privileges). They can also link users to their
fund factsheets
and portfolios.
There are
filtering and sorting options
available to help administrators search and organize users. Users can be filtered by their roles. They can be also sorted based on a number of properties such as name, number of visits, number of portfolios etc.
When examining a particular user in detail there is a
clear overview of user´s activity
and visited programs.
Client reporting tool
Use password-protected client portal to link individual clients to their reports. Manage
performance factsheets
and your regular fund factsheets in a single user interface.
Create password-protected client-specific reports
Clients can login and see their investments immediately
Account overviews are displayed in a fast and easy-to-use format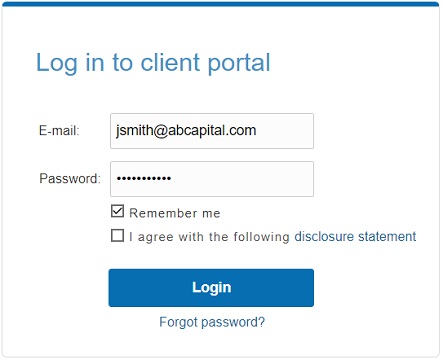 Request a Demo